RTL-24 Standing Seam Roof System
Standing seam concealed fastener roof systems have been around for over 40 years. Steelway's RTL-24 Standing Seam Roof System is a superior choice with its long-lasting steel panels and patented floating clips and seams. The innovative clips allow for thermal expansion and contraction, creating a roof system that is much stronger and resistant to wind uplift. You can achieve ultimate weather tightness with patented seaming and factory applied mastic. The low-slope RTL-24 roof system can be retrofitted to existing structures or designed as part of a new steel building system.
RTL-24 advantages include:
Superior thermal performance,
Unsurpassed wind uplift resistance,
Watertight seam design,
Long lasting Galvalume coated or pre-painted panels,
Outstanding recover (retrofit) solutions.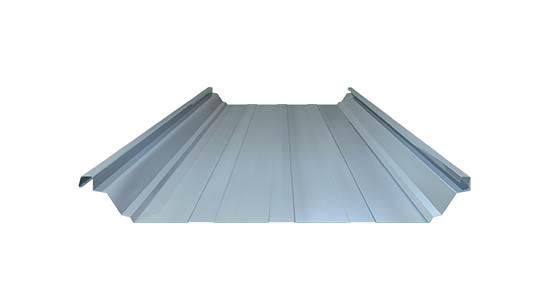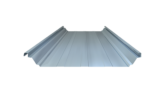 RTL-24 Standing Seam Roof System
As the benchmark of roofing systems, this standing seam panel features extreme weather tightness.
CapLoc Standing Seam Roof System
This symmetrical panel is the industry's best method to recover (retrofit) existing metal or shingle roofs.