Steelway Steel Structures
Steelway's top-quality steel buildings offer a completely customizable solution to meet your specific needs. Whether you want to create a large open space using steel building systems, traditional steel structures, mini storage solutions or cladding, we've got you covered.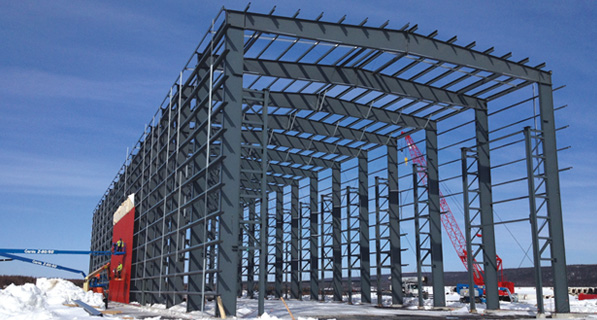 Flexible, Adaptable Steel
Steelway building systems provide maximum flexibility to create a variety of floor plan configurations. Our framing systems are designed not only to be easy to reconfigure, but also to accommodate mechanical additions or electrical changes without issue. This ease of expansion allows quick accommodation for changes in function, ownership, equipment and regulations and can be built right into the original design.
High-Strength Steel
Steelway's optimized tapered steel building frames combined with the strength and efficiency of light-weight roof and wall framing not only increases structural strength, but also requires less material. Our structures blend the advantages of steel building construction with the strength of conventional steel to meet heavy loading and provide exceptional design opportunities.
ClearSpan
Creating a large, open space within a building is easily accomplished using a Steelway Building System. Utilizing advanced design and detailing software, Steelway can create a structure that is optimized for the space required. This solution is ideal for recreation facilities, such as ice rinks and soccer fields and is also frequently used in manufacturing and storage facilities.
Conventional
Post and beam construction is easily integrated with Steelway. The use of advanced 3D design and detailing software allows for the two structural systems to be brought together with ease. To avoid communication and coordination problems that can arise when working with multiple suppliers, choose Steelway as your single source solution for all your building needs.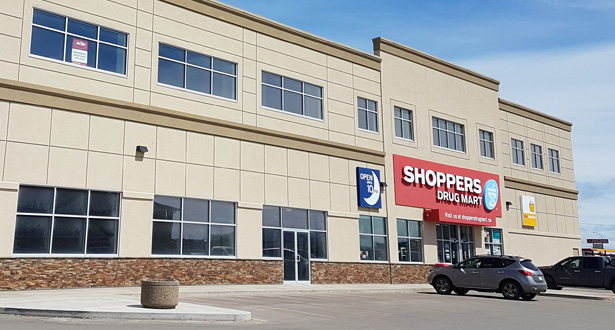 Economics of Steel
Strength, durability, low maintenance and ease of installation make steel one of the most cost-effective and preferred construction materials in the industry.
Thanks to its extremely long life cycle, steel building solutions pay for themselves over time.
Performance
Perhaps one of the most critical performance features of a steel building is its ability to withstand the elements. Wind uplift, water penetration, air infiltration and leakage, are no match for Steelway. Our panel systems provide exceptional performance, exceeding testing protocols and giving you peace of mind.
Ease of Installation
Economical design and construction is achieved because all of our steel building components are delivered together from one source, for on-site bolted construction.The parts are precise, reducing omissions, errors and measurement mistakes. The buildings are fabricated in our plant; the materials are precisely made and efficient to assemble, thus reducing erection man-hours and costs.
Single-source purchase of building elements gives the owner control over every aspect of building cost, design and construction.
It has been estimated that erection of a steel building structure takes at least 30% less time than conventional construction.
Less jobsite waste than traditional construction methods permits faster cleanup, saving additional labour costs.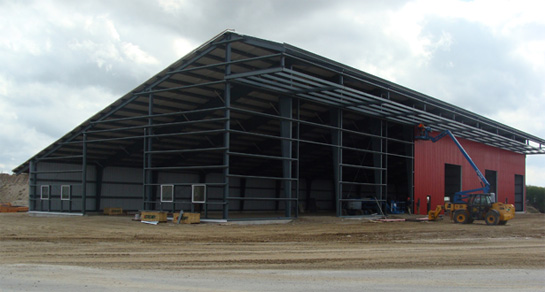 Maintenance and Repair
One of the many benefits to owning a steel building is the ease of maintaining your structure. Typically, routine gutter maintenance and an occasional power wash is the only maintenance required. Because of their durability, Steelway's steel buildings require minimal maintenance and very few repairs.