With the introduction of updated energy codes and standards, such as the Canadian National Code for Buildings (NECB), provincial jurisdictions are enacting more stringent requirements.
When you choose a Steelway building, you can be certain that both the energy efficiency and thermal performance meet the most up to date energy codes. When combined with insulated steel interior walls, windows and doors, the result is a sound building envelope that provides maximum energy conservation. Steel roofing and wall systems, when combined with the appropriate insulation systems, meet the required U values for energy efficiency. Should your next project require a Steelway roof or wall system, third-party performance testing is available.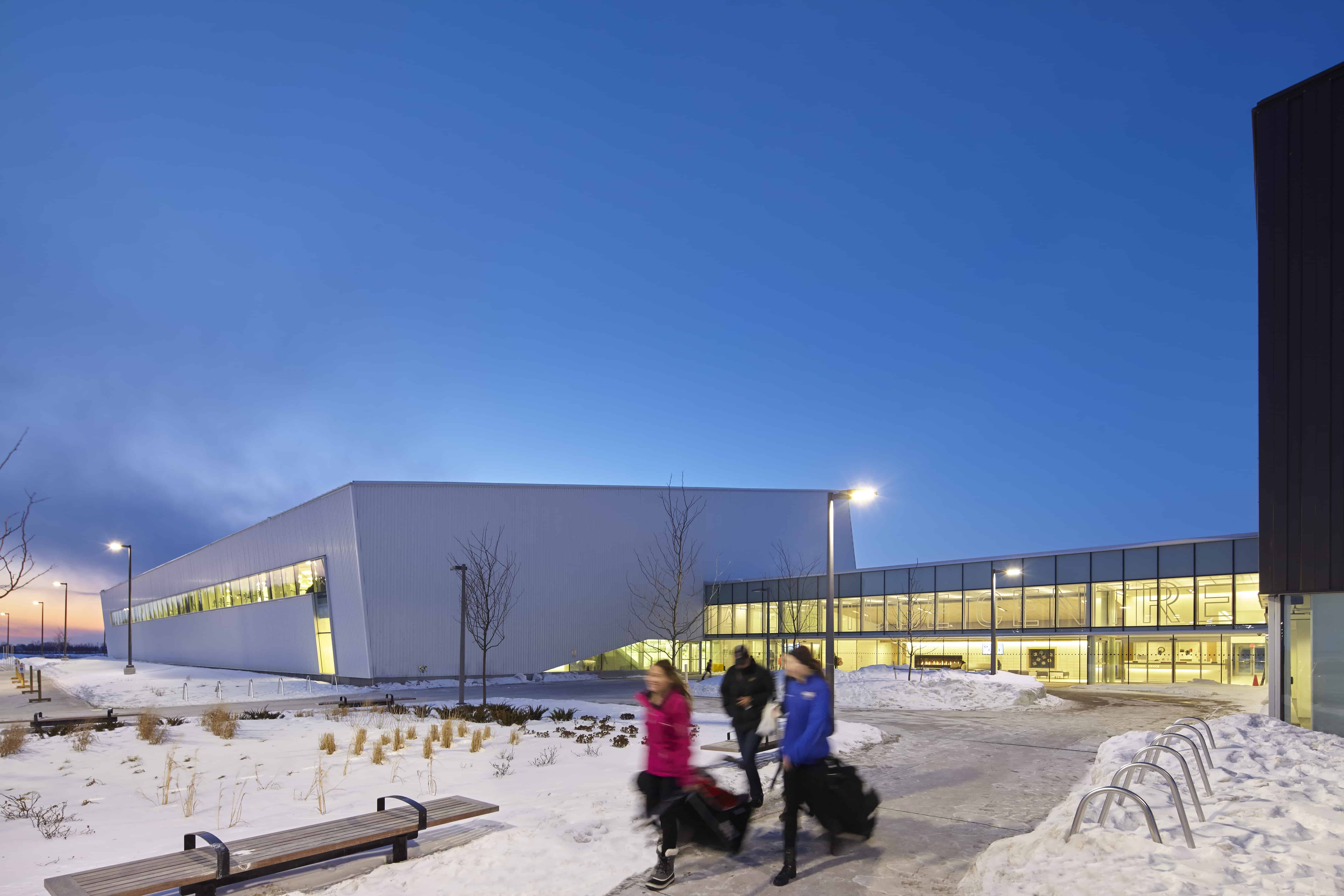 High Performance Insulation
Exceeding energy conservation code requirements is an easy way to put money back in your pocket. Steelway buildings allow for a multitude of high-performance insulation options – from fiberglass to rigid board, allowing builders to select the best insulation balance for the project requirements.
ThermaSeal Standoff Systems
Steelway's ThermaSeal Standoff System provides a spacious cavity where additional insulation can be applied providing up to R40. The system starts with a liner panel that is field sealed at each panel lap that acts as a vapour retarder. The liner also gives the interior a more attractive look, while protecting the insulation from damage. The complete system also helps reduce noise transmission throughout the entire roof and wall assembly.
Standoff System Advantages
Standoff systems provide a generous cavity where insulation can be applied in uncompressed layers within the space providing high insulation values. Steelway uses standoff components that are optimized for thermal efficiency, reducing thermal bridging. The use of an RTL-24 standing seam roof system further reduces the thermal bridging by minimizing the contact points between the roof panel and the standoff system. The complete system also helps reduce noise transmission throughout the entire roof and wall assembly.